EdUCate! is a non-profit foundation established in 1993 with the goal of providing supplemental funds to all five University City public schools.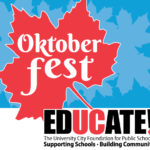 Save the date! Saturday, October 9, 2021, 12th Annual Oktoberfest at Standley Park on Governor Drive. Games, food, drink, music, booths, beer & wine garden. Join us for a fun-filled afternoon that raises money for our University City public schools.
Do you know a teacher, counselor, or staff member who has made a difference in your child's life?  Thank them through EdUCate!'s Honor A Teacher program. Make a donation in their name and they will be honored at a staff meeting, and in our newsletter and they will receive a gift and a personal message from you.
Students Benefitting from Your Donations
Number of Classrooms Supported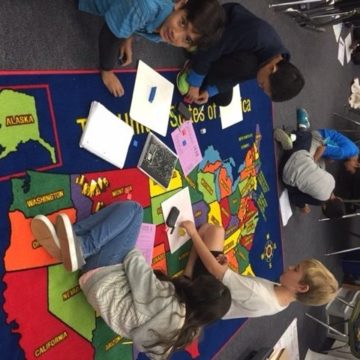 "A big THANK YOU for donating our beautiful new rug to room 515 4th and 5th grade students at Doyle Elementary. Before the rug, students wanted to sit at their desks and the front of our room looked like a boring waste of space. Now, the kids enjoy coming up to the rug, working with […]
Thank You
EdUCate!
Partners!
Stay in touch. Subscribe to our email newsletter.